Philosophy
The philosophy of our student ministry, like the rest our church, begins with relationships. These relationships serve as the staging ground for five different areas of focus that are emphasized in and through weekly gatherings and events. These five areas are evangelism, fellowship, discipleship, service, and worship. In summary, the goal of our student ministry is to reach nonbelieving students, connect them with the body of Christ, and grow them in spiritual maturity while challenging them to serve as Christ did and to glorify God in their whole lives.
Weekly Events
Our student ministry meets regularly on Sundays at 9:30am and Wednesdays at 6:00pm. Sunday mornings are a traditional small group style Sunday school format where students split up into Junior High and High School in a time of teaching and discussion. Wednesday nights are our large group format where we play games, lead students in worship, and teach them truth from God's word in an exciting and engaging way.
Currently this Fall we are having our Student NextStep Bible Study Class on Sunday nights at 5pm where we're going through a study on the book of James.
Throughout the year our student ministry conducts various events such as Youth Camp, DNOW Weekends, Fall Retreat, Lock-ins, monthly hangouts, and more. Come join us any time as we seek Christ and learn to develop personal faith while making lifelong memories!
FBCP DNOW 2023 Pictures and Videos
Upcoming Event Registrations:
Follow us on Instagram and Facebook to stay up to date on current events!
Summer Calendar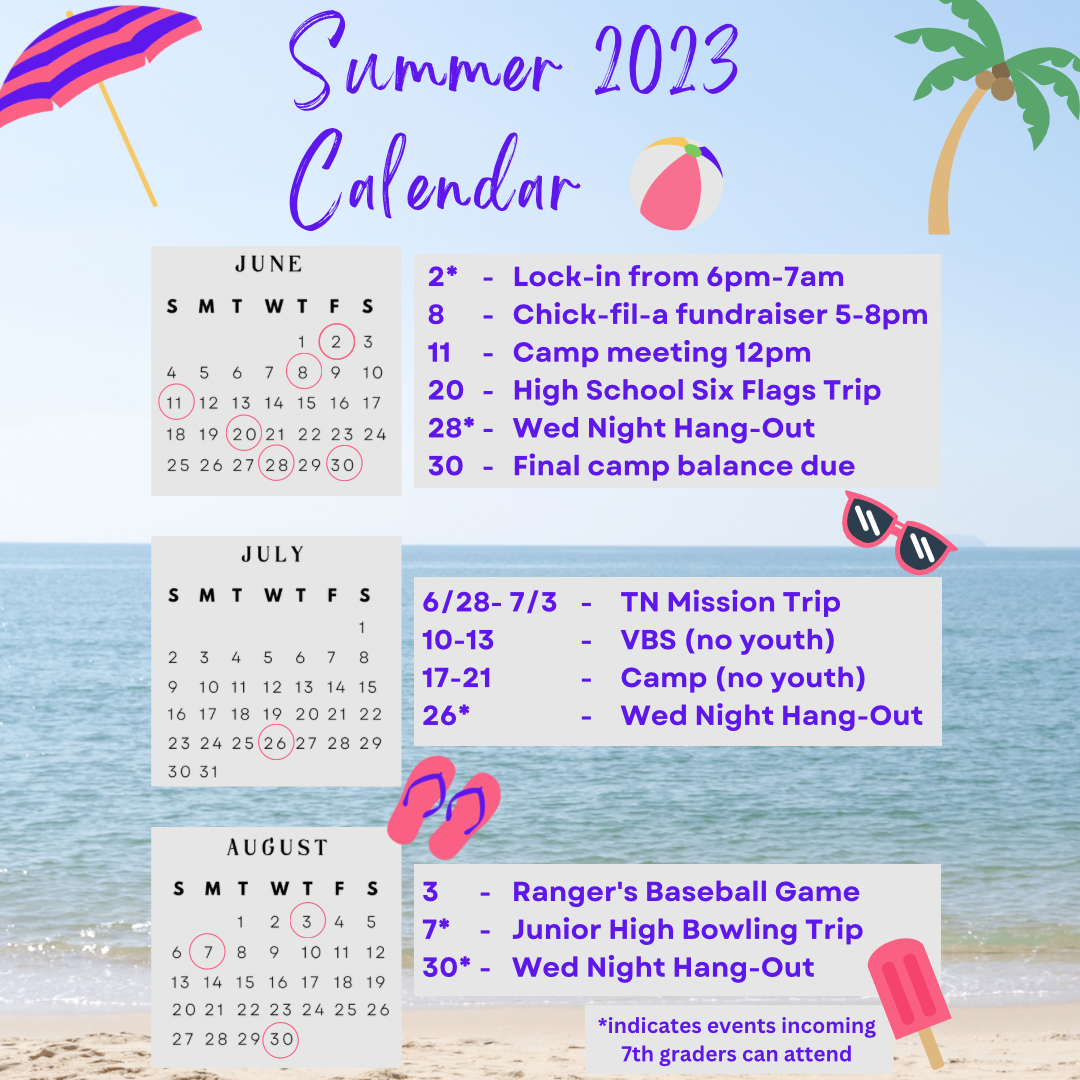 You can

download forms and travel releases here: