Tony Watson
Senior Pastor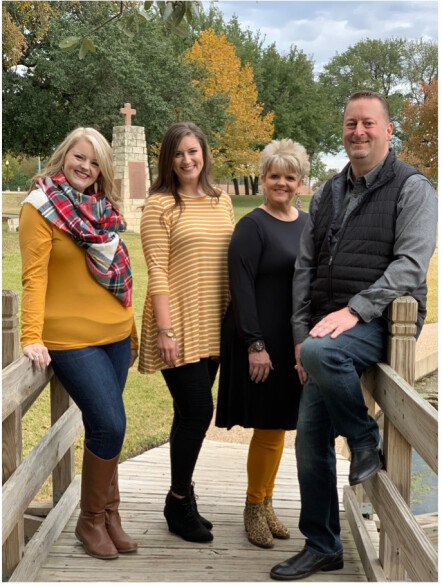 Tony came to FBC Palestine in November of 2017 after serving the previous nine years as Pastor of First Baptist Church of Winona. He is a graduate of Rusk High School (1985), University of Mary Hardin-Baylor (1990) and Southwestern Baptist Theological Seminary (2007).
Tony married Rhonda in 1988. Rhonda is a licensed Funeral Director/Embalmer, working for Autry's Carroll-Lehr Funeral Home in Athens. After working in banking most of her adult life, Rhonda went back to school in 2013 to fulfill a calling on her life to help families in their darkest time. She is a graduate of Temple High School in Temple, TX (1985) and Dallas Institute of Funeral Service (2014).
The Watsons have two grown daughters. Krista is a First Grade teacher in Tyler ISD. She is a graduate of Rains High School (2009) and Bethel University in McKenzie, TN (2014). She was married in Jauary 2020 to Tucker Steele, who is Sound Engineer and Production Manager for the gospel group, The Erwins. Kylee is music teacher at Owens Elementary School in Tyler. She is a graduate of Winona High School (2014), Navarro College (2016), and the University of Texas at Tyler (2018). She married Hunter Barrett in February, 2021, who serves as Worship Pastor at Norwood Heights Baptist Church in Palestine.
Tony surrendered to ministry in 1985 at the age of 18 and began serving vocationally in the local church at the age of 19 in Killeen, TX. For 22 years, he served in Music Ministry in churches, as well as serving as Associate Pastor in various areas, such as Education, Administration, Youth, Senior Adults, Outreach and Media. He served in churches in Killeen, Temple, Carthage and Emory, TX as well as Alma, Arkansas.
Tony's ministry philosophy can be summed up in the phrase "It's All About Relationships". He believes the Bible teaches 5 levels of relationship which build upon one another.
God initiating a relationship with man
Man's response to God
Man's relationship to one another
Man's relationship to church
Man's relationship to organizations (work, school, social, marketplace, clubs)
Tony's contact information
E-mail:
Facebook: @tonywatson9
Twitter: @tonywatsonfbc
Rhonda's contact information
E-mail:
Facebook: @rhonda.r.watson
---
Dan Tice
Associate Pastor
Discipleship & Missions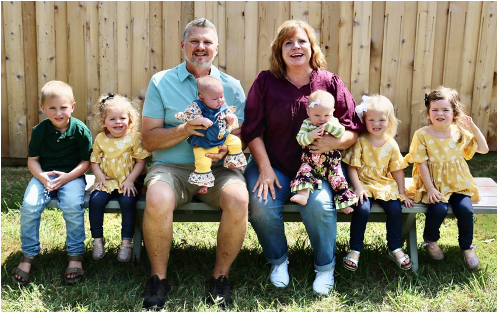 Dan came to FBC Palestine in August of 2021 after serving the past three years as Associate Pastor of Spiritual Development and Students at First Baptist Church of Teague, TX. He is a graduate of De Kalb High School (1985), Undergrad with University of North Texas (2009), and is currently pursuing a Masters of Theological Studies degree from Southwestern Baptist Theological Seminary.
Dan married Gina in 1989. She is an Administrative Assistant in the Counseling Department at Palestine High School. She has served in school districts for 20 years. Gina graduated from Lewisville High School (1984), International Aviation Academy (1988) - working in reservations in the airline and travel industry. We met while both attending the University of North Texas in Denton, TX.
The Tices have three married children. Daniel (oldest) is a coach and teacher in Allen, TX. His wife, Kellie, has been a public school elementary teacher and is now teaching at a private preschool. They live in Allen with their two daughters, Annabelle and Emma. Heather (middle) is a stay-at-home mom and part-time administrative assistant for Prosper Young Life. Her husband, Joe Lane, currently serves as Area Director for Prosper Young Life. They live in Savanah (Aubrey, TX) with their three children, Judah, Abby, and Sandy. Lauren (youngest) is an elementary teacher who is currently a new stay-at-home mom. Her husband, Nate Mills, works for a fuel distribution company in Dallas, TX. They live in North Garland with their daughter, Ellie.
Dan was called to ministry in 1982 and finally surrendered to that call in 1992. He has served in multiple ministry positions in churches across Texas for 25 years including ministry areas of Discipleship, Spiritual Development, Education, Connections, Students, Media and Worship. He has served in churches in Teague, Katy, El Campo, Centerville, Lufkin, Covington, and Lewisville.
Discipleship, Missions, and Evangelism have always been a core ministry focus throughout Dan's years of ministry. Everything boils down to:
Jesus summed up all of the Law (including the Ten Commandments) with these two simple commands (Matthew 22: 36-40). They encompass our Vertical Relationship (Love God) and our Horizontal Relationships (Love Others). The driving force behind Dan's ministry is to make disciples who make disciples who make disciples… All believers of all ages have a role in making this happen through teaching, serving, sharing their faith - making disciples.
Dan's contact information
Email:
facebook: .169
Instagram:
Gina's contact information
Email:
Facebook: gina.coffeytice
---
Logan McNeel
Associate Pastor
Youth and Media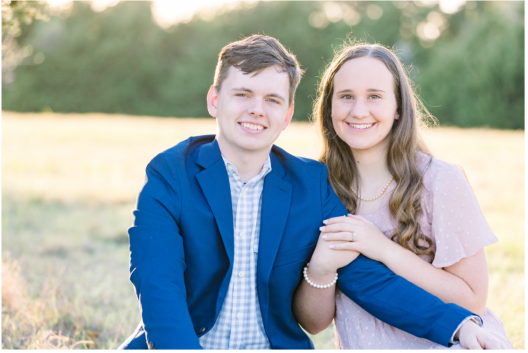 Logan came to FBC Palestine in July of 2022 after serving the past year as the Youth Pastor at Pruitt Baptist Church in Van, TX. He is a graduate of East Texas Christian Academy (2018) and holds a Bachelor's in Biblical Studies from Dallas Baptist University (2021).
Logan married Shelby in 2021. She works part-time as a PhD dissertation editor for Dallas Baptist University with hopes to soon be a Christian author and speaker. Shelby is a graduate of Denton Braswell High School (2018) and Dallas Baptist University (2021) with a degree in Biblical Studies. They met while attending college together.
Logan surrendered to ministry in the Fall of 2016. He filled numerous leadership positions in his youth group such as the leadership team and worship team. Throughout college he volunteered in various ministries with his home church and around the DFW metroplex
Logan's youth ministry philosophy begins with personal relationships with students, then expands to five different areas of focus: evangelism, fellowship, discipleship, service, and worship. These are drawn from the greatest commandment found in Matthew 22:37-40 and the great commission found in Matthew 28:19-20.
Logan's contact information
Email:
Facebook: .5
Shelby's contact information
Email:
Facebook: .14
---
Linda Love
Children's Director
---
Jennifer Stricklin
Preschool Director